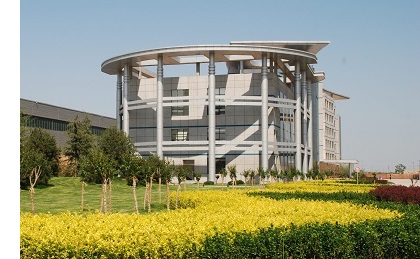 HEYE has set up a National Post - doctoral Scientific Research Station, Academician Workstation, and HEYE Tool and Die Steel Research Center of National Engineering Research Center for Advanced Steel Technology (NERCAST) is authorized. The Research Center for Provincial Engineering & Technology for HSS and Provincial Enterprise Technology Center were found, too. A group of well-known domestic and foreign scholars and academic leaders serve as members in Expert Committee.
HEYE is devoting itself to R&D on steels and technologies for high speed steel, alloy tool steel, stainless steel, specially required alloys, powder metallurgy and spray forming metallurgy.
HEYE has established long-term excellent partnership with many famous universities and key institutes for national scientific research, such as China Iron & Steel Research Institute Group (CISRI), Chengdu Tool Research Institute, University of Science & Technology Beijing, Hebei University of Technology, Hebei University of Science & Technology, Shanghai University, Chongqing University, etc. Moreover, HEYE has extensive exchanges and cooperation with many advanced enterprises, such as ERASTEEL, NACHI, INTECO, etc. HEYE is always focusing on the combination of production, study & research, and the transition from research to actual production.
HEYE has successfully developed W9Mo3Cr4V, W4Mo3Cr4V (D606), HYC3, HY605 and other new grades. It is the dominant redactor of GB/T 9943-2008 High-speed Tool Steel,GB/T 34564.1-2017 Cold-work die steel Part 1:High toughness and wear-resistance cold-work die steels etc.. Now it takes the national project The Development Project of Large Dia. HSS and the provincial projects The Optimization of Carbide Structure and Distribution for Large Dia. HSS Forged Bar, and The Manufacturing of Spray Forming for Large Dia. HSS Forged Bar. It takes part in the national or industrial concerned research projects, such as the Technological Development of Modern Industrial Preparation for Powder Metallurgy HSS supported by China Ministry of Science and Technology, High-reliability Design, Manufacture and Evaluation of Machinability for High-efficiency and High Precision Number Control Cutters Applied in Automobile, Aerospace and Power Generation Equipment and Revision of Standard Specification of Metallographic Map for Heat Treatment of Tool and so on.